La Bulle Verte wins award !
BEST OF WINE TOURISM
To mark the 20th anniversary of the prestigious Best Of Wine Tourism competition, the new Best Of Wine Tourism 2024 winners were announced at a Gala dinner on Monday October 9, 2023 at the Palais de la Bourse in Bordeaux. We are delighted to have won a "Best of Wine Tourism" award in the "Wine tourism promotion of environmental practices" category ! A great recognition for the whole team.
We would also like to congratulate Château Mauvinon, which won the Best Of d'Or, and Château Thieuley, also a winner in this category.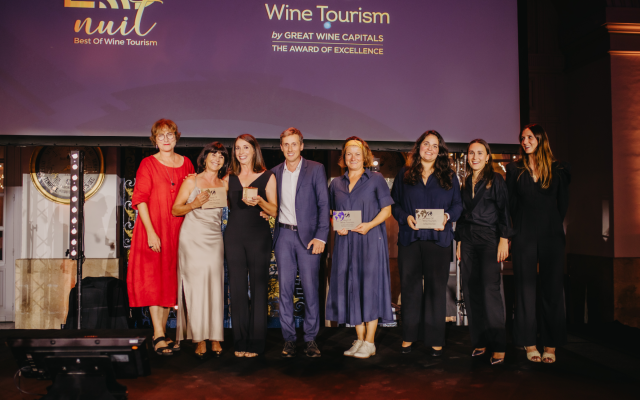 The Trophées Champenois
On Friday October 13, ten key players in the Champagne winegrowing world were honored for their innovative initiatives in 2023 to raise the profile of Le and La Champagne, at a ceremony held at the Théâtre Gabrielle-Dorziat in Epernay. Together with the Epernay en Champagne Tourist Office, we are very proud to announce that the 1st low-carbon road in Champagne and the Grand Est region has just been awarded the Trophées Champenois in the "Eco-responsible approach" category !
This is collective recognition for our Green Bubbles! The Epernay Tourist Office in Champagne, the Auberge de Saint Fergeux, Le relais du Vigneron et sa Maison de Champagne Charles Pougeoise, the Maison de Champagne Piot-Sevillano and the Maison de Champagne Météyer Père et Fils.
Indeed, thanks to this Route de l'Exploration Tranquille, de Bulle en Bulle, we are enabling local residents and French and international visitors to enjoy immersive experiences in the region, bringing the Champagne Tourist Route to life !