La Bulle Verte - Exploration Tranquille meets King Charles III in Bordeaux
KING CHARLES III MEETS THE LA BULLE VERTE TEAM
On the occasion of the state visit of King Charles III and Queen Consort Camilla to Bordeaux, we were delighted to be invited to a very special event. It was a great honor to be able to run a stand, highlighting local, sustainable tourism and low-carbon mobility!
It was at Place de la Bourse that we were able to present to the King our commitments and our mission in favor of the ecological transition! We'd like to thank all our Bulles Vertes partners for their recognition.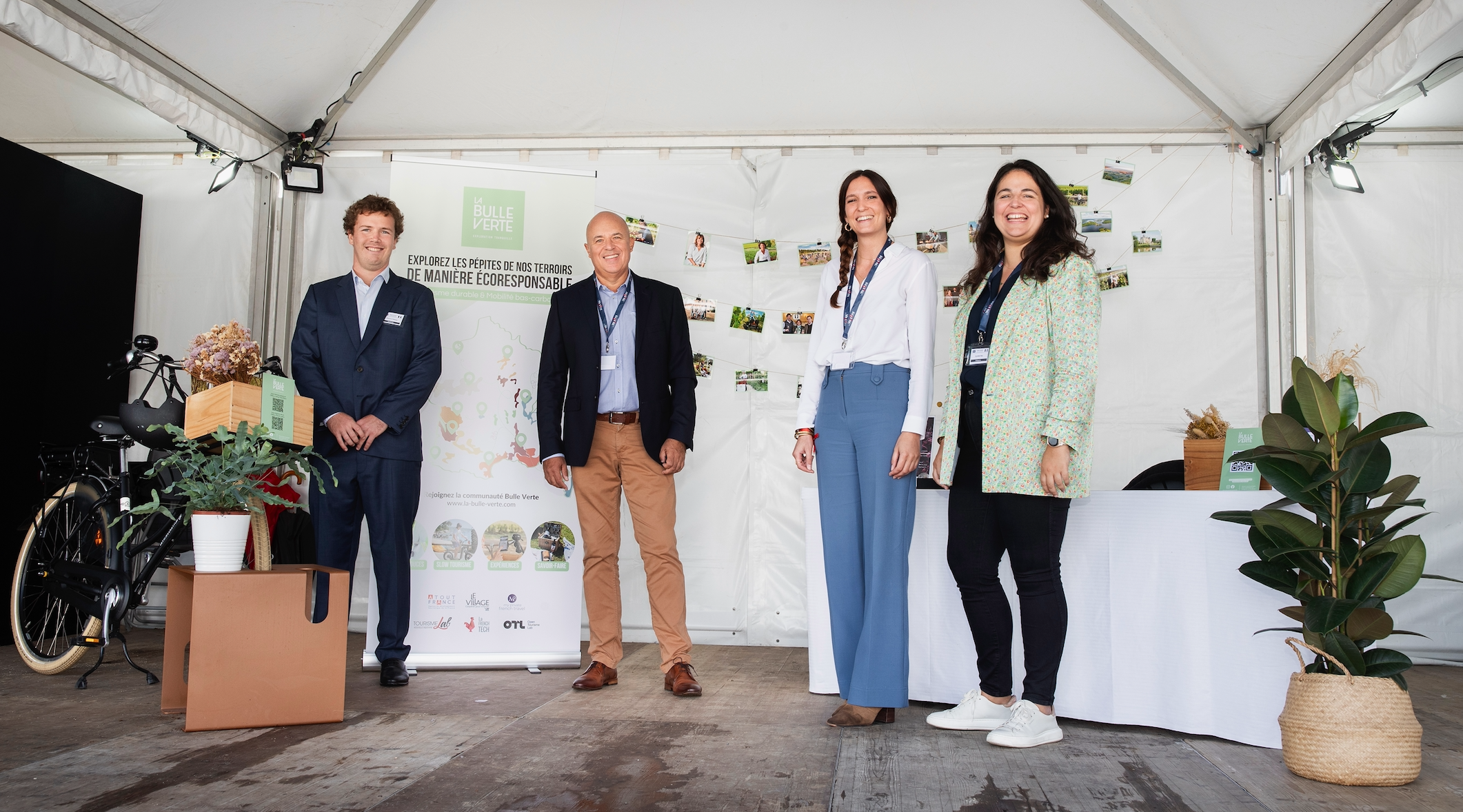 On September 22 in Bordeaux, a historic event took place when King Charles III and his wife Queen Consort Camilla graced the city with their presence to meet with a number of local businesses. The royal visit generated unprecedented enthusiasm, drawing worldwide attention to the region's economic dynamism.
On this memorable day, the King strolled through the city center and vineyards of Bordeaux, sampling the delights of local gastronomy and discovering the city's cultural treasures. But the highlight of his visit was his meeting with visionary entrepreneurs who have contributed to the region's prosperity. The meeting highlighted the importance of innovation and entrepreneurship to Bordeaux's economic development.
King Charles III expressed his deep admiration for the enterprising spirit of these young companies, underlining the need to support the development of the local economy. This historic meeting opened up new opportunities for collaboration between the crown and Bordeaux companies, reinforcing the city's position as a hub of innovation and economic growth in France.
The September 22 event in Bordeaux will go down in history as a crucial milestone in the region's economic development, and as proof of King Charles III's commitment to progress and the environment.
We would also like to thank all those who contributed to this event, GREAT Britain & Northern Ireland Campaign, Emma J Latham, Menna Rawlings, Pierre HURMIC.