Spend an eco-responsible weekend in Bordeaux and visit the Bordeaux vineyards by soft mobility
An eco-friendly weekend in Bordeaux
Bordeaux, also known as the Port of the Moon, Little Paris, the City of Wine or the Sleeping Beauty... So many names and comparisons, Bordeaux is also :
one of the 14th most beautiful cities in France
the 6th most expensive city in France
the 9th most populated city in France
a city known throughout the world for its heritage and its proximity to the ocean and the famous Bassin d'Arcachon
In short, Bordeaux is beautiful, there are many things to do and we advise you to come and visit.
Discover the city and its heritage :
Bordeaux and its architecture, the city grew over time but it was mainly in the 17th century with its strong economic growth that it developed very rapidly. We can recommend the great monuments such as the Place de la Bourse, the Cathedral, the Grand Théâtre, the Allées de Tourny...
All these buildings and spaces created later and which represented the largest architectural ensemble of the 18th century in Europe. You can also take a walk through the city centre to the old suburbs and shops that are typical of the region.
Take your time on foot or by bike, open your eyes, go through the less frequented streets and you will surely come across some well hidden little nuggets!
If you want to take advantage of Bordeaux and its cultural spaces, you can visit the Cité du Vin, then stop at the Bassin des Lumières for an immersion in art, and on the way back down to the city centre you can visit the Museum of Contemporary Art.
TASTE THE GASTRONOMY OF BORDEAUX :
Bordeaux and the Nouvelle Aquitaine region are full of culinary specialities to be enjoyed without limit! The list includes the famous cannelés, an emblematic pastry of the city that can be found on every street corner. It is the crunchy shell that makes its reputation and there are so many of them that we don't know which ones to choose, which is why we have decided to make a selection of the best addresses in Bordeaux.
The authentic Pâtisserie Dorin, it is not the most famous, but the pastry chef and chocolatier, Luc Dorin, is the master of the cannelé of Bordeaux. In his patisserie, you will taste a canelé made according to the authentic recipe. Don't miss their chocolate shop too!
- 284 Rue Judaïque, 33000 Bordeaux -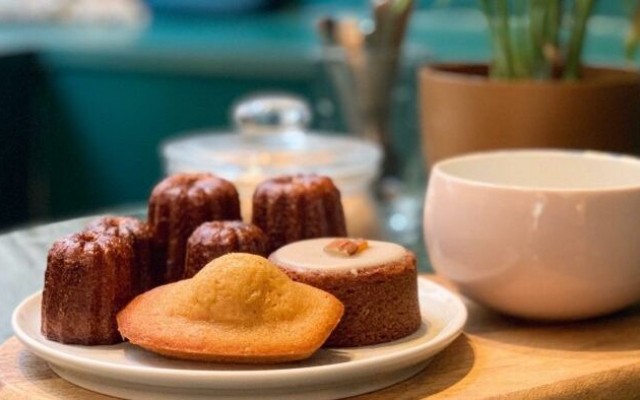 The charming new addition to Cassonade, a pastry and coffee shop dedicated to the famous caramelised cake from Bordeaux. Located under the Grosse Cloche in Bordeaux, you can find rum cannelés, vanilla cannelés, vegan cannelés, and other sweet treats made from organic or sustainable ingredients.
- 53 rue Saint-James 33000 Bordeaux -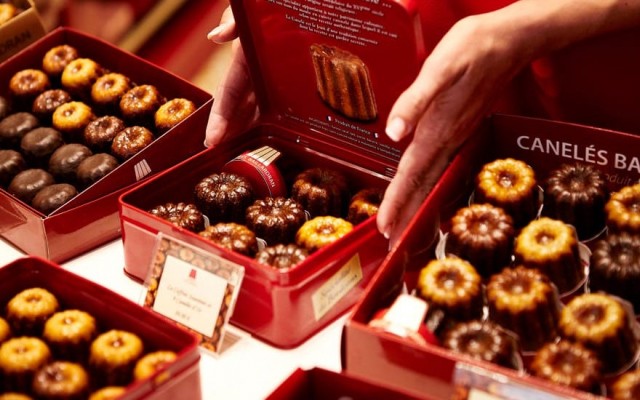 The emblematic Baillardran's, you can't miss it, with more than 20 points of sale in Bordeaux, they are also present in Arcachon and Saint-Emilion. A good address to take a coffee-break!
- 36 Place Gambetta. 33000 Bordeaux. Numerous addresses in the city centre, Arcachon and Saint-Emilion -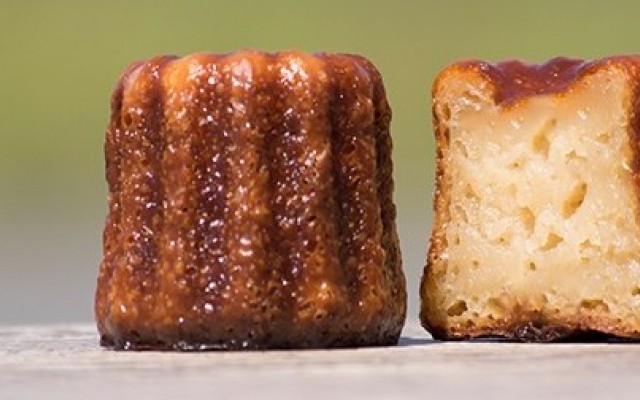 The bursar of La Toque Cuivrée, he has made his mark in the region with his softly priced cannelés. The quality is also there and you can find the key melting crunch of the cannelé. You will find shops all over the city centre!
- 82-84 rue Sainte-Catherine. Bordeaux -
WE CAN ALSO SHARE WITH YOU SOME GOOD ADDRESSES OF RESTAURANTS TO TRY IN BORDEAUX :
L'Escalette, go there with your eyes closed to taste local products and good wines, a cuisine made with producers who come essentially from the Nouvelle-Aquitaine region. A gourmet cuisine committed to short circuits ! A good address located in the heart of the Gambetta district.
- 6 rue de la Boétie in Bordeaux -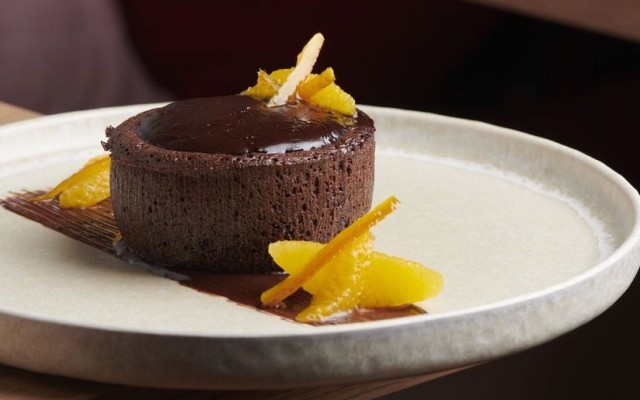 The Casa Gaïa restaurant and grocery shop offers a variety of menus, with strong commitments to offer you healthy products while supporting local know-how and the local economy. Local and organic products that go from the field to the plate. Fresh, seasonal, wood-fired cooking, you'll love it !
- 16 bis rue Latour -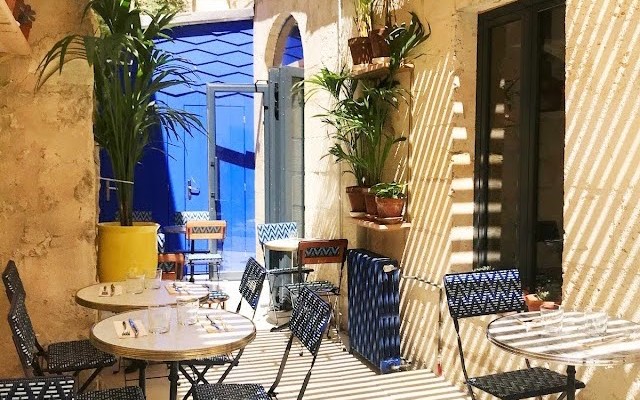 Le Lichen, a warm place where nature comes first! You will find a cuisine prepared with products from local producers who work in an environmentally friendly way.
- 32 Rue du Palais Gallien, 33000 Bordeaux -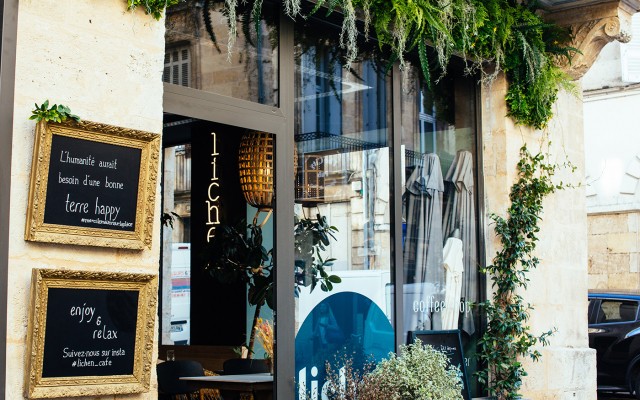 TAKE ADVANTAGE OF PLACES TO GO OUT THAT ARE NOT TO BE MISSED :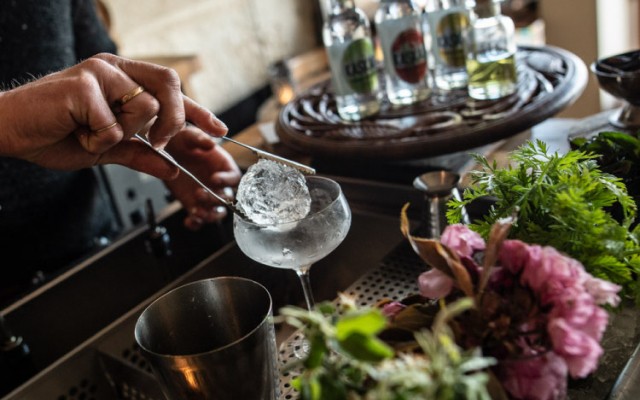 Le Symbiose, an innovative cocktail bar and restaurant, not to be missed if you are in Bordeaux! A menu full of good local products, cocktails that you have never tasted before and above all a warm atmosphere! You won't be disappointed if you take a break there, you'll find fresh, quality and daring cuisine in a relaxed setting. Welcomed by a group of friends who are all passionate about their work, enjoy the good atmosphere of the quayside by sitting on their terrace.
- See you at 4 Quai des Chartrons in Bordeaux -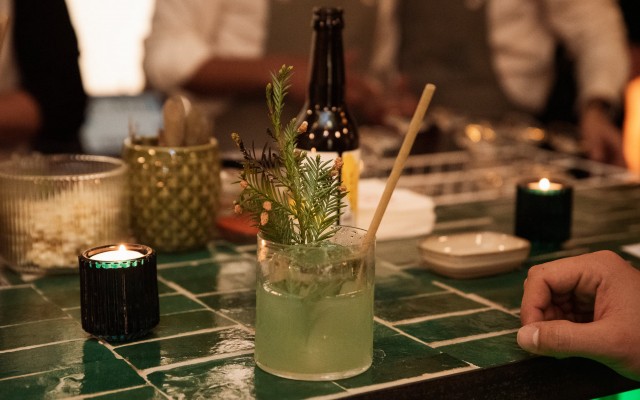 A little diversions to the Ayawasca Cocktail Club ? A newcomer to Bordeaux, this bar opens its doors for a multi-sensory experience! You will be immersed in an atypical and luxuriant setting to taste their cocktails with surprising flavours. Each moment spent with them is memorable, you will experience unforgettable tastings!
- 19 rue des Bahutiers in Bordeaux -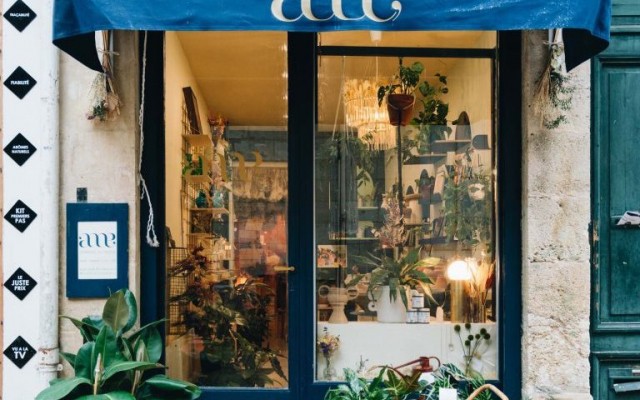 Âme, a concept store that will make you travel ! Imagine a natural setting in the heart of Bordeaux, between plants and minerals, where you will find beautiful dried flowers and numerous creations by talented artists from all over Europe. Selections that follow the design and decoration trends of the moment ! Âme will accompany you in your interior decoration and greening projects !
Visit us at 18 rue Castillon in Bordeaux.
Perlin paon paon is a pretty concept store full of little nuggets for babies and children! A refined style, a shop full of softness, you will find articles for children, stationery, small decoration and a lot of cute things...
- 45 Rue des Remparts in Bordeaux -
Les Sisterettes is a story of sisters who are very different but who have embarked on the common project of trading in women's ready-to-wear clothing. Find short selections from their collection, they favour French manufacturing and proximity. A trendy and bohemian style, a warm and colourful atmosphere, take a look around and you'll be welcomed!
- 60 rue des remparts in Bordeaux -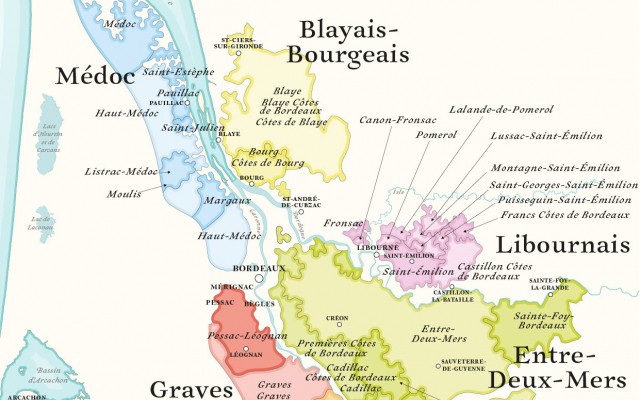 WINE TASTING AND VINEYARD TOURS :
The Bordeaux vineyard is the oldest and most prestigious in the world, it is the leading wine tourism destination in France. The vineyard counts more than 13,000 winegrowers in New Aquitaine and is composed of 6 major wine regions :
Blaye et Bourge
Libournais
Entre-Deux-Mers
Sauternes

Graves

Médoc
The tradition and the extraordinary know-how have created the reputation of Bordeaux wines.
Bordeaux is also the wine festival, during 4 days meet the actors of the wine world, share their passion and their know-how! You will be able to enjoy gourmet breaks to awaken your taste buds with local products. From Thursday 23 June 2022 to Sunday 26 June 2022, live to the rhythm of the Bordeaux atmosphere and its traditions.
Would you like to get away from the city to discover and visit wine estates ? Go on a quiet exploration in the heart of the vineyards, close to Bordeaux. Borrow a bike or an electric scooter from one of the Bulles Vertes and follow the itinerary, you will travel through the vineyards and the history of the terroirs.
As a couple, with family or friends, you can continue your experience with a guided tour of the estate and a wine tasting. Some châteaux offer walking tours, others a blending workshop, a picnic, a sunset aperitif or an introduction to permaculture. All these activities have been created to help you discover our heritage and enjoy a little more of the richness of our territories.
GO TO THE OCEAN AND ENJOY THE ARCACHON BASIN :
Bordeaux is also very close to the ocean, only 50 minutes away by train, you can discover the sublime landscapes of the Arcachon basin and Cap Ferret. This nature reserve hides many treasures, in particular an ocean coast with immaculate beaches, and on the basin side, you will be able to stroll in the heart of the oyster farming villages.
The Bassin d'Arcachon is a gastronomic stopover not to be missed during your visit to Bordeaux. With more than 300 producers, the Bay of Arcachon represents almost 10% of the oyster production in France. It is possible to taste oysters outdoors all year round. After a succession of small oyster farming villages, typical of the area, we arrive at the tip of Cap-Ferret for a fresh oyster tasting in a unique and idyllic setting (La Cabane Du Mimbeau).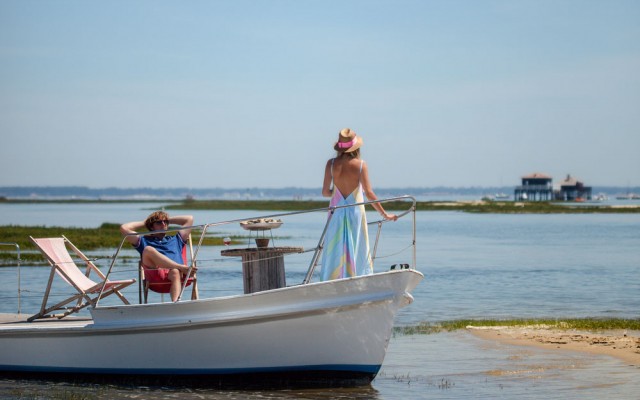 From Arcachon you can also easily get to the Dune du Pyla, a must-see and sublime spot to enjoy a sunrise or a sunset. It is the highest dune in Europe, a natural wonder. Take the train for a few minutes or the bike for 1 to 2 hours of adventure.
You can also choose to go to Cap Ferret, by bike, by shuttle or by car ! By bike, you will have to pedal for about 4 hours to cover the 70 km between the centre of Arcachon and the tip of Cap Ferret. You can stop in Andernos les Bains for a picnic or an oyster tasting in the port ! You will then cross the natural reserve of the salt meadows of Arès before arriving in the small town of Lège-Cap-Ferret then at the tip of the peninsula !
You can also take a shuttle bus from the Moulleau beach in Arcachon, enjoy the fifteen-minute crossing to admire the view of the basin from the water !