MAISON BOINAUD - Naturally Spirits
Maison Boinaud is the story of a bold family rooted in the land of Grande Champagne since the 16th century. The largest independent vineyard in the Cognac appellation (460 ha) and the largest family distillery in the region (41 stills), come and discover their know-how and top-of-the-range spirits.
"A House with roots anchored in a prestigious territory"
Useful informations
Découverte épicurienne
Present in the region since the 16th century, each generation has strived to preserve an exceptional know-how and a strong identity, while being turned towards innovation.
Today, it is Charles and Rémi Boinaud who perpetuate this vision of family know-how around the passion for the elaboration of excellent cognacs and spirits, the De Luze cognacs - which will celebrate their 200th anniversary in 2022 - and J. Dupont as well as a French Whisky " Hériose ", the latest creation of Maison Boinaud.
Come and discover these unique skills and crafts that make the authenticity of the House, thanks to an immersion in a real production site in operation.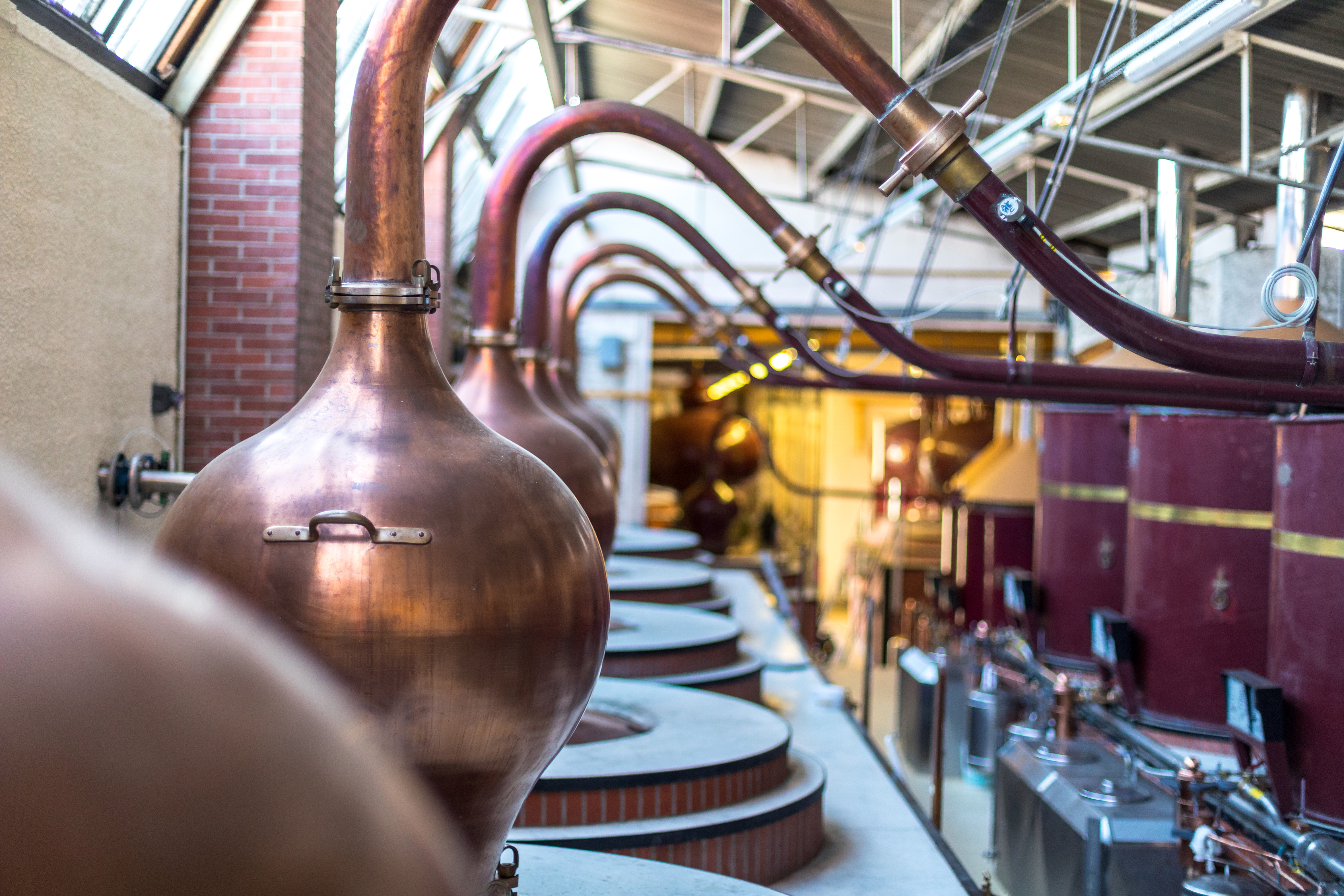 The family estate has been committed for several years to the preservation of the ecosystem and to sustainable viticulture: "because we live on the land that we cultivate with respect, we know that the healthier the land, the more fertile it will be. The well-being of the bees in their 48 hives is a strong testimony to this.
Always a forerunner in the virtuous management of the estate, Maison Boinaud has developed and implemented important means to impose its vision of sustainable viticulture. This strong environmental commitment has been rewarded with a double certification: High Environmental Value (level 3) and Cognac Environmental Certification, with the goal of leaving an ever cleaner footprint.
An innovative, ambitious and prestigious company that opens its doors to you to discover its lands anchored in the heart of the most prestigious cognac region and its family heritage.
It will unveil the treasures of its knowledge through a walking tour, which will criss-cross the vast range of trades from the grape to the glass and their viticultural practices.
A Green Bubble will take you on a journey through the world of cognac. Let yourself be guided and explore the place in total immersion.
All our services available
pedestrian path
Sale and tasting of local products
Borne de recharge pour véhicule électrique